Transform Your School Culture With World's Greatest Schools Services & Materials
Assess Your Culture
Do Your Actions Match Your Words?
Kickstart the process by accessing your school-wide messaging, Are your words in alignment with everything you do and say? What anchors your actions to your words?
Belief Driven Culture
The Foundation
The four layers and levels of a World's Greatest School is based upon clear and concise shared values and beliefs. Once established, these values and beliefs will impact equity and access, wellness, and relationships amongst and between students and staffulty. They will drive everything that you do school-wide.
"Park provides tools for every school to build a culture that celebrates everyone becoming the best versions of themselves."
- -Dr. Sean Delgado
"Every conversation I have ever had with Park have reminded me of why I do what I do, and encouraged and moved me to be the best principal I could ever hope to be!
- HS Principal
"Park is a master at building enthusiasm for school culture and provides examples from his life and from the book that truly made an impact with my staff."
- Mike West
Belief Driven Culture
We Start With RE
Once we have established the Shared Values *and Beliefs we work with the sites stakeholders to RE-center, RE-evaluate, RE-design and the RE-align your practices, policies, procedures, structures, and systems to make sure they are aligned with your Values and your Beliefs.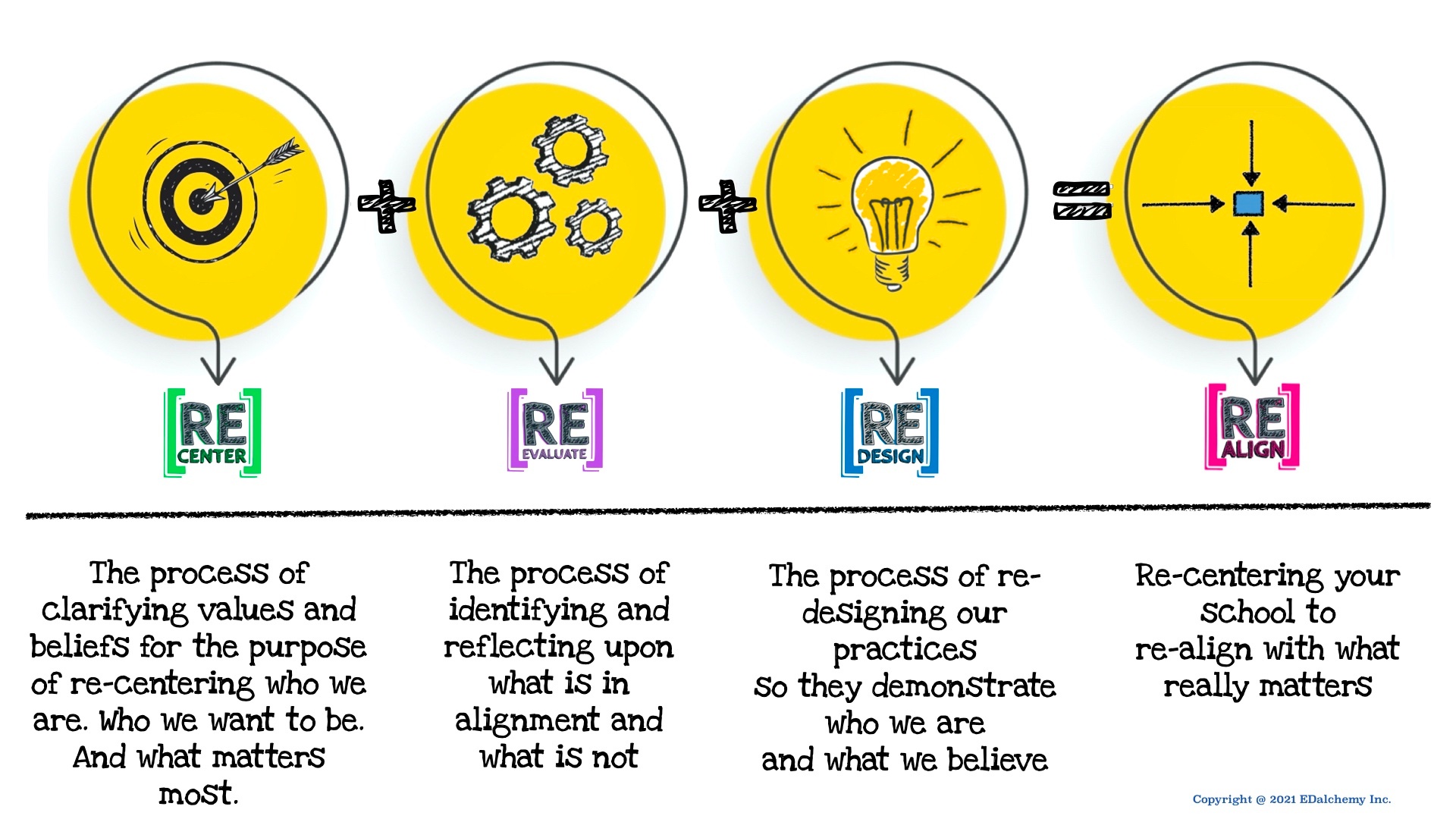 What Are Your Anchors
Unless you have authentic Beliefs & Values as your anchors, everything else will eventually Float Away!
Once you have established your shared Values and Beliefs they can then be aligned with each framework. What are your programs anchored to?
Find out more about our offerings
Let's Start a Conversation
You're safe with me. I'll never spam you or sell your contact info.